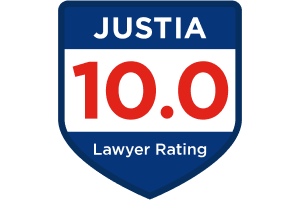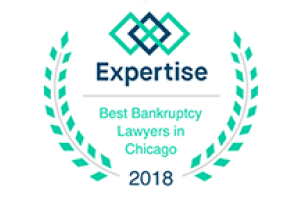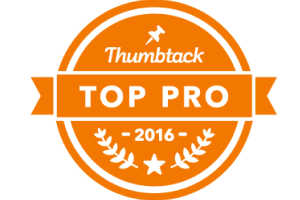 FAQs
Bankruptcy
What Do I Do If My Bank Account Is "Frozen?"
A "freeze" on your account is also known as a garnishment or attachment and it means you cannot use the account to withdraw money or make any payments, like paying a bill. An account is usually frozen because you may owe money to someone and they have gotten a judgment against you. Accounts can also be frozen for not paying taxes or child support.

Generally, a bankruptcy filing can "unfreeze" your account. There may also be other ways to unfreeze the account, depending upon the source of the deposits into the account and the dollar amount in the account, at the time it was frozen.
What Do I Do If My Wages Are "Garnished?"
The garnishment of your wages are an attachment or "claim" to a portion of your wages that are made by someone because you owe money to them and they have gotten a judgment against you. A garnishment requires your employer to take a percentage of your wages, based upon a formula provided in the law, and pay that amount to the person who received the judgment against you.

A bankruptcy filing will usually stop the garnishment against you and allow the entire amount of your wages to again be paid to you.
How Will a Bankruptcy Affect My Credit Score?
There are many factors used to determine your credit score or credit rating, including the amount of money you owe (your debt), whether you have made payments on time on your debt and the type of debt you have, like credit card debt, car loans or mortgage debt.

Depending upon your credit history and the type of debt you have, a bankruptcy will put you on the road to increasing your credit score because it will cancel your existing debt, allowing you to move forward, debt-free, which then allows you to pay your bills on time, which really helps rebuild your credit rating.

Also, for almost all people, if they are overwhelmed by debt and have fallen behind on payments, their credit score has been damaged and the immediate concern is to get rid of the debt, getting a fresh start with their financial life. The priority is to get rid of all the debt that is damaging the credit score. After all, a high credit score is useless if you are overburdened by excess debt and most lenders will not give a loan to someone who is overburdened with debt, regardless of their credit score.
Can I File Bankruptcy Without My Spouse?
Yes. A married couple does not need to file bankruptcy together. In fact, it may not be necessary for a married couple to file bankruptcy together and may be preferred for only one spouse to file bankruptcy, for example, if only one spouse is in debt or has a bank account frozen or wages garnished. On the other hand, if both spouses have the debt or are jointly responsible to pay on particular debt, it may be better for them to file a joint bankruptcy.
Can I File Bankruptcy on Child Support or Taxes?
Child support obligations cannot be canceled or discharged in bankruptcy. Taxes, on the other hand, may be discharged in bankruptcy but it depends upon the type of taxes and how long the taxes have been outstanding and due.
Injury
What Is a Personal Injury?
A "personal injury" is a physical or psychological injury that is caused by another. A person or company that is negligently, intentionally or unintentionally, may be responsible for causing the injury. A lawsuit may be filed to pursue financial compensation for the injury, although many times compensation may be had without the need of going to court.
What Is Negligence?
Generally, negligence is the failure to act with reasonable care and that failure to act with reasonable care causes injury to another.
What Is Liability?
Liability is simply the "legal responsibility." If a person or company caused you injury, intentionally or unintentionally, they may be liable. The liable person or company would then be is responsible for your medical care costs, lost earnings or income and other damages associated with the injury they caused.
What Is Financial Compensation?
Financial compensation is money paid by a responsible or liable party to the injured party or a family member. This money is intended to compensate you for your injuries and other losses caused by the responsible party.
What Are Compensatory Damages / Punitive Damages?
Compensatory damages are paid to help you return, as much as is possible, to the same manner of living or lifestyle before the accident took place. Examples of compensatory damages are money for medical care, lost wages or income, pain and suffering (both physical and emotional) and any future medical care expenses. Punitive damages are intended to punish the responsible party, for causing the injury, and are, generally rare and depend upon the circumstances of the accident that caused the injury.
How Much Is My Case Worth?
The major factor that determines the value of your case is the physical injury you experienced. The amount of your medical bills and time away from work, with long-term consequences and any permanent disability, also effect the value of a case. In addition, future lost earnings and emotional suffering will also influence the value of your case.
If I Lost a Loved One, Can I File a Lawsuit Against the Responsible Party?
You may have the right to file a lawsuit against the responsible person or company that caused the loss of your loved one; this type of lawsuit is called a wrongful death lawsuit. With a wrongful death lawsuit, you may receive compensation for medical bills, funeral costs, lost future earnings, emotional pain and suffering, and loss of love and companionship.
If I Was Injured at Work, How Do I Receive Compensation?
If you are injured at work, you may be entitled to receive compensation for your work-related injuries through a special process known as a "workers' compensation claim." The Illinois Workers' Compensation Act governs the process for receiving compensation for work-related injuries. In addition, if the work-related injury was caused by someone besides your employer or a co-worker, you also may file a personal injury case against that person or company.
Our Office
Chicago Office
5441 1/2 N Lincoln Ave
Client Reviews
How Can We Help You?
Fill out the contact form or call us at (773) 907-9600 to schedule your free consultation
Free Consultation

Get Out of Debt Now

Compensation for Injury