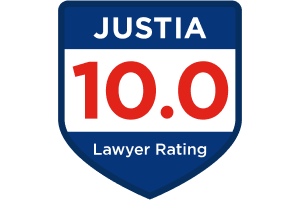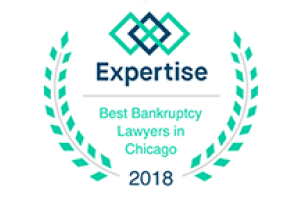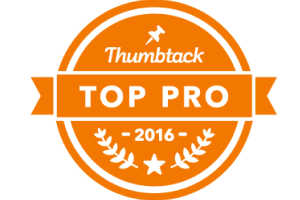 Chicago Bankruptcy Lawyer
Helping You, Make It Better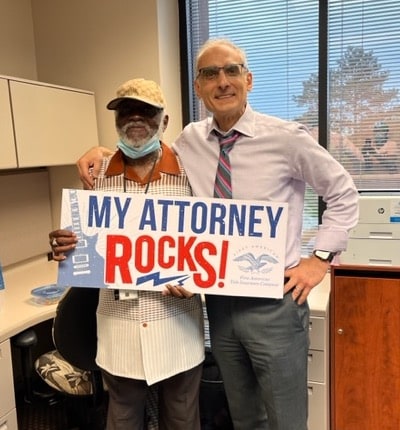 Dealing with legal matters is emotionally taxing. Having an experienced, skillful and reliable lawyer in your corner makes all the difference in the result, during this stressful time, whether it be addressing debt issues or if injured due to someone else's fault. Our firm is dedicated to serving clients in their legal battles. We focus on helping clients who are facing insurmountable debt and getting compensation for them after being injured. Our law firm is dedicated to providing the legal counsel and knowledge to address the issues our clients face.
Every client is an individual, with particular needs; we take time to listen to our clients and their concerns, treating each client as an individual, focusing upon their particular needs, to solve their issue and to help make it better. Clients deserve a lawyer who is willing to fight for them, especially when dealing with the complex legal issues involving debt relief and personal injury. We have represented clients for over 30 years and have won superior results for hundreds of clients to assist them in becoming debt-free or to receive compensation for their injuries.
Our firm is committed to providing personal attention, vigorous and skillful representation to help our clients get out of debt and be compensated for their injuries. Spearheaded by attorney Dean Matsas, born and raised in Chicago and Chicagoland, Dean understands the unique challenges his clients face and our law firm represents those in need of legal help to resolve serious and emotionally challenging situations, pertaining to debt issues and after being injured by someone.
Each client walking into our office, who may be experiencing the defeat of debt or who is injured due to someone else's fault, is treated with respect and dignity and is valued and appreciated, as we attempt to understand the difficult circumstances our client faces. We attempt to help clients understand the legal process and allow them to leave with a different perspective, one from loss to success and frustration to hope, geared towards a resolution of their specific issue.
We utilize cutting-edge legal strategies and use our years of experience to help clients receive resolution of their specific legal issue. With our client-first approach, we have years of producing successful results for our clients. We are on your side.
Let us help you with your specific legal matter, whether it be to get out of the burden of crushing debt and then find the path to financial independence or receive compensation for personal injury or work-related injury; contact our law firm today.
Attorney Dean Matsas is licensed to practice before the United States Supreme Court, the Northern District of Illinois, the 7th Circuit Court of Appeals and all Illinois State Courts.
What Is a Personal Injury Claim or Lawsuit?
A personal injury claim or lawsuit provides a way for an injured person to receive compensation for losses caused by the carelessness or negligence of another. The injury may be due to the intentional or unintentional act of another.
We are committed to protecting ordinary people like you and if you are injured due to someone else's carelessness, negligence, fault or wrongdoing, you may be entitled to compensation for your injuries, including, payment for medical bills to treat your injury, time off from work due to inability to work from your injuries, pain and suffering, mental anguish, property loss and for any permanent disability you are left with from the injury.
There are time limits on pursuing a personal injury claim. Delaying may jeopardize your right to receive any compensation.
Whether you have been injured in a car accident, motorcycle accident, bicycle accident, a medical professional's actions or omissions or injured on someone's property, we are pleased to review your matter and provide you with an honest opinion, at no cost to you.
What Is a Work Place Claim or Worker's Compensation Claim?
Falling objects, being exposed to toxic fumes, equipment or machinery that is improperly maintained, or dangerously slippery floors are a few of the many reasons work-related accidents occur and lead to employee injury.
A workplace claim, also known as a worker's compensation claim is when you are injured in the workplace or develop a job-related illness due to the work environment. If you are injured while working or while in the workplace, as an employee, you may be entitled to have your medical bills and expenses paid and to also receive temporary disability payments for the period of time you cannot work due to your workplace injury. Once you have been released from medical care, in addition to having your medical bills and costs paid and receiving disability payments, you may also be entitled to compensation for any permanent injury you are left with, following the workplace injury.
There is a process to legally remove debt burdens from your life and to move forward to rebuild credit and obtain financial freedom and independence. We use the bankruptcy laws to help people get out of debt. The bankruptcy laws are complicated and we provide the experience and knowledge to help clients understand and navigate through the bankruptcy process.
Chapter 7
Chapter 7 bankruptcy gets rid of qualifying debt and allows our clients to get a fresh start, debt-free. For most people, Chapter 7 is the best option to get out of debt and move forward, without losing their home or car or having their wages or bank account seized by a creditor. Client will then be able to immediately build their credit and often are able to gain new credit and purchase a vehicle, since they are now debt-free and qualify for new credit.
Chapter 13
Chapter 13 bankruptcy allows you to address your debt situation by making monthly payments over a period of time. This bankruptcy is like a repayment plan, where creditors receive monthly payments, over a period of time, while allowing you to live your life, keeping your home, car and other assets safe from creditors.
How Do I Start?
Call (773) 907-9600 or contact us online and we will personally guide you through your options. We can discuss options to get out of debt or discuss receiving compensation because you have been injured by someone else, whether that be on the road, on someone's property, on the job or anywhere else. We will evaluate your situation and move forward with the best solution for you. The consultation is free. The guidance is invaluable.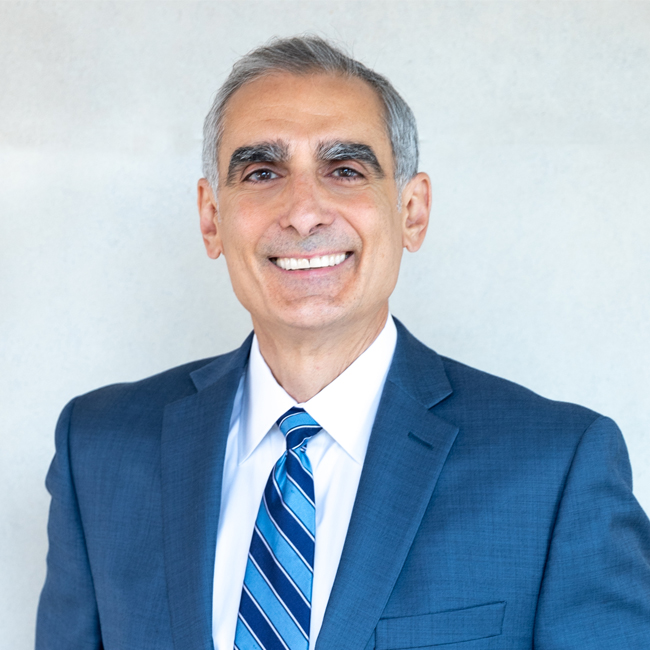 Meet Dean
My name is Dean Matsas, call me "Dean," and welcome to my law firm: "Make It Better Law." I am a solo practitioner focusing on Bankruptcy and Injury law and have been since 1988.
Our Office
Chicago Office
5441 1/2 N Lincoln Ave
Client Reviews
How Can We Help You?
Fill out the contact form or call us at (773) 907-9600 to schedule your free consultation
Free Consultation

Get Out of Debt Now

Compensation for Injury