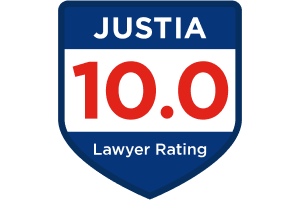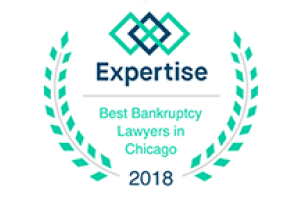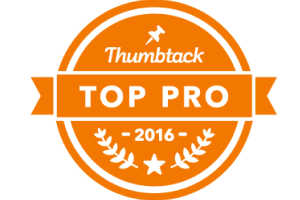 Practice Areas
For over 31 years, I have helped the people of Chicago and its surrounding suburbs to move forward with their lives after suffering an injury or to relieve the overwhelming burden of debt—two of the most stressful experiences a person can experience. I have devoted my practice to these two types of personal crisis and have successfully represented many individuals and business within these two umbrella areas of the law. At the end of the day, my ultimate goal is to protect you and your interests and to help you "make things better."
For whatever reason, your life has taken an unexpected turn. Perhaps you have been injured in an accident at little or no fault of your own. Maybe you have lost an important person in your life. Maybe you have been injured at work. Or maybe you are drowning in debt and unable to overcome the burden of debt. It is my job to help you get your life back on track as much as possible, so you can begin to enjoy life again.
What separates me from other attorneys is the time and attention I give each person who walks through my door. I am your lawyer, I will be your lawyer from beginning to end. I am a solo practitioner and have been ever since I began my professional career, which means I am the lawyer working on your case, along with my support staff. Unlike other larger or high-volume firms, I am not hidden behind layers of administration. I am professional and thorough and understanding of your needs. I will actively listen to you, offer you sound legal advice and guide you through the legal process and options, so you leave my office in better shape than when you came in.
If you are in need of an injury or bankruptcy attorney in Chicago, Illinois, please reach out to me; I'm here. I will promptly get back to you, if you contact me via our website or by phone.
Injury Attorney in Chicago, IL
When someone else—company, institution or individual—is partially or fully responsible for an injury you have suffered, you deserve and have the right to financial compensation for that injury or damages you suffered. If you have been injured in an automobile accident, a work-related accident or another type of accident, in or near Chicago, Illinois, I will help you receive the compensation you deserve so you can move forward with your life.
It is important to know time is very important when it comes to injury cases. The State of Illinois has specific time limits to pursue these cases. In other words, you must pursue your case against the responsible party, within the allowed time period, otherwise, your right to compensation is lost. After this time is up, you will no longer be able to bring a claim or suit against the responsible party. These time limits may vary depending upon the type of accident and who was involved in the accident. Therefore, it is essential you contact an injury attorney right after an accident to see if you are entitled to compensation for your damages.
There are several types of compensation to which you may be entitled, including current medical expenses, pain and suffering, emotional distress, lost wages or income, future medical expenses and care and future lost earnings. Depending upon your unique situation, we may be able to secure compensation for one or more of these injury-related effects.
Some of the more common questions clients have asked, after being injured in an accident are:
I can't work; can you help me pay my bills?
I can't come to you due to my injury; can you come to me?
I think I was partially responsible for my accident; can I still file a lawsuit?
Can I receive compensation for emotional trauma?
The short answer to all of these questions is "yes." For more thorough answers, be sure to follow the links to my FAQ section.
Bankruptcy Lawyer on Broadway
If you are considering debt relief of bankruptcy, your situation is different. You may not be physically broken but you are financially broken, and with that comes angst, anxiety and emotional pain. Money trouble can be just as crippling as a broken leg and should be handled with the same concern and care.
Many people are ashamed to admit they are in financial straits. They feel like it is something to hide, something to deny, something that will go away if they just work harder and push through. This is not the attitude to take. If you are deep in debt, overwhelmed and overburdened, you are not alone. Economic suffering is viral in our nation. Unemployment is rampant, which means bills are not getting paid. Denial is not a solution; overwhelming debt is not a problem that goes away if ignored.
If you find yourself overburdened with debt, talk to me. I can help you to step back, take a good look at your financial situation and obligations and together we will figure out the best plan of action to get you out of debt and moving forward with your life. Bankruptcy may be the best way to get rid of your debt. It is not a bad thing; on the contrary, it is actually a legal right you have to rid yourself of overwhelming debt. In its most basic sense, bankruptcy is the legal process making it possible rid yourself of debt while keeping necessary assets and property allowing you to move forward with your life.
Filing for bankruptcy legally erases your debt. Sometimes it just takes wiping the slate clean, so that you can start over and get a fresh start. If you are in the Chicago area and you cannot pay your bills, call me immediately.
Come Talk to Me and Together Let's Move Forward
If you or a loved one has suffered an injury, if you believe a loved one died wrongfully or if you are struggling to pay your bills and you are wondering what your options are, bankruptcy or otherwise, this is a highly emotional and stressful time for you. It is very easy to let your emotions take over and keep you from moving forward—stuck in denial or confusion as to your rights and options. I can help by discussing your situation with you and reviewing your options so we can see exactly determine what is best for you and, from there, begin to move forward. Let me help you make things better.
My office is conveniently located just north of downtown Chicago; you won't need to go downtown and deal with the traffic and parking issues. Take a look at my contact page for general directions to my office.
Our Office
Chicago Office
5441 1/2 N Lincoln Ave
Client Reviews
How Can We Help You?
Fill out the contact form or call us at (773) 907-9600 to schedule your free consultation
Free Consultation

Get Out of Debt Now

Compensation for Injury