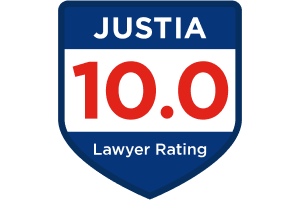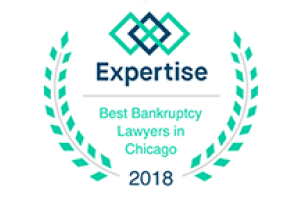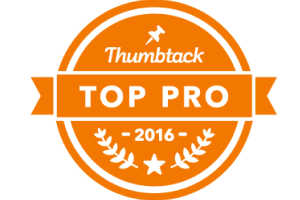 What Will Happen To My Credit Score? (Does It Really Matter?)
Most people I sit down with to discuss alternatives to getting rid of excessive and over burdensome debt, often by filing bankruptcy to get debt relief, will inevitably ask me the question: won't a bankruptcy hurt my credit score? A legitimate question to ask a bankruptcy attorney, as filing bankruptcy will probably affect one's credit score; many times positively (I will answer the question below), it continues to amaze that many people are concerned more with their credit scores when facing what is usually: 1. insurmountable debt levels, 2. compounding at exorbitant interest rates, and 3. with no real ability to pay it back. The focus should be on what needs to be done to get rid of the debt and not so much on the credit score.
My response to the question of whether bankruptcy will hurt a credit score, is to ask another question or two: Did you come see me to get rid of your debt or to increase your credit score? What do you plan on doing with your credit score with all the debt you have? These questions begin to frame the discussion within the context it needs to be, for a person that is debt-burdened: What is the priority? The answer should be debt-relief.
The importance of one's credit score has its place. For example, we know an individual's credit score will have an impact on the cost of securing credit from a lender. The cost of credit or interest rate paid when borrowing money, determines how much is fully paid back by a borrower. When a consumer is in the market to buy a house or condominium or purchase a vehicle and needs to borrow money to make the purchase, the credit score will affect the amount of interest paid on the loan. Certainly, when borrowing money the credit score is important. But what about that person who is overburdened with debt, paying high interest rates on that debt, having difficulties paying it down, simply surviving to make minimum monthly payments? Should that person be concerned with their credit score or should they first be concerned with getting rid of the over burdensome debt, allowing them to then move forward with their financial future, debt-free, which will allow them to build up their credit score? When addressing how to get rid of excessive debt, the concern over the credit score is secondary.
Most people who buy a home or car, usually do not have excessive amounts of other debt, like credit card debt or medical bill debt. They usually have no other debt or very small amounts, allowing them to borrow money to buy the home or car. On the other hand, people who are over burdened with debt, generally do not have the ability to go to their neighborhood bank and borrow more money, getting deeper into debt. They are "tapped-out." Even a high credit score, will usually not convince a lender to loan more money to an overburdened borrower. The credit score is essentially of no value to a person carrying high amounts of debt. They can't borrow more money, they already are carrying too much debt. The credit score is not the issue; the debt is the issue. That's the priority. That's what matters.
Sometimes, people can carry high debt amounts and maintain a relatively high credit score, both at the same time. This can be the case when the borrower is current on monthly debt payments, only because they are making minimum payments each month on high interest rate debt. So, although the credit score may "look good on paper," because they are current on payments, this borrower is overwhelmed with high debt levels, at high interest rates and is barely able to make a dent towards paying it off. In this situation, what good is the high credit score? Debt is not being paid off, they remain overburdened with debt and their credit score is not helping them pay-down the debt. In addition, most people with high debt levels and a good credit score are not thinking they want to take-on more debt. They are usually thinking: "how do I pay it off?" Again, debt is the issue, not keeping the high credit score.
Once we discuss a person's financial situation and determine getting rid of debt is really the issue, people begin to understand focusing on a high credit score should not be the primary concern and a high credit score does very little to make their life better.
Once debt levels are relieved, people can then focus on building and maintaining a good credit score. With minimum or no debt, and a good credit score, a person can then go out and get a mortgage or car loan. Ultimately, the best way to build and maintain good credit is to buy a home or car and stay current on monthly payments. But, you can't buy that home or car if you are already carrying too much debt; the credit score has little value.
So, to answer the question: won't a bankruptcy hurt my credit score? The answer is: it depends. Sometimes a bankruptcy does initially reduce a person's credit score; sometimes a bankruptcy will not have much effect on a credit score. Everyone's situation is different. In most situations, people's credit scores will be higher about eighteen months after bankruptcy. Paying post-bankruptcy bills on time will begin to rebuild credit. The best part is that after bankruptcy people are debt-free and able to move forward with their lives. Again, the focus is not the credit score; the focus is getting rid of the debt.
So, do you think getting rid of debt is more important than maintaining a high credit score? Would you be concerned with your credit score if you were overwhelmed by excess debt levels? Would you avoid seeking debt relief, continuing to remain burdened with excessive debt, making only minimum payments on that debt each month, only to maintain a credit score? Or would you first get rid of high debt and then focus on building and maintaining a good credit score? Let me know what you think.
If you are overwhelmed by debt and find yourself with no way to pay it back, call me to discuss your situation. Call to speak with an experienced bankruptcy attorney about your specific situation. We can help you rid yourself of excessive debt and then focus on how to build your credit score, without being overburdened by debt. There is a better way.
Together, we can make it better.
Client Reviews
How Can We Help You?
Fill out the contact form or call us at (773) 907-9600 to schedule your free consultation
Free Consultation

Get Out of Debt Now

Compensation for Injury